Business & Industry Loans
Rural Business Financing to $10MM
Created by the U.S. Department of Agriculture, Business & Industry (B&I) loans help rural businesses get financing at competitive rates and longer terms so they can continue to grow and create more jobs.
Our experienced lending team has helped many family-held businesses and recent acquisitions access affordable financing through this USDA guaranteed program.
You can use these funds to expand your business, refinance debt, upgrade equipment, start ground-up construction, and more.
Manufacturing
Retail
Entertainment
Hospitality
Construction
Commercial Real Estate
Startups
Nonprofits
Business & Industry Loans
If your business location has 50,000 or fewer residents, you could be eligible for a USDA Business & Industry (B&I) loan. Designed to promote economic and employment opportunities in rural America, USDA programs can help your business grow through:
Higher loan-to-value terms without balloon payments
Longer repayment terms than conventional loans
Financing from $1 million to $10 million
Terms of up to 30 years for real estate
Loans that can be used for debt refinancing, business expansions, acquisitions, startup costs, construction and working capital needs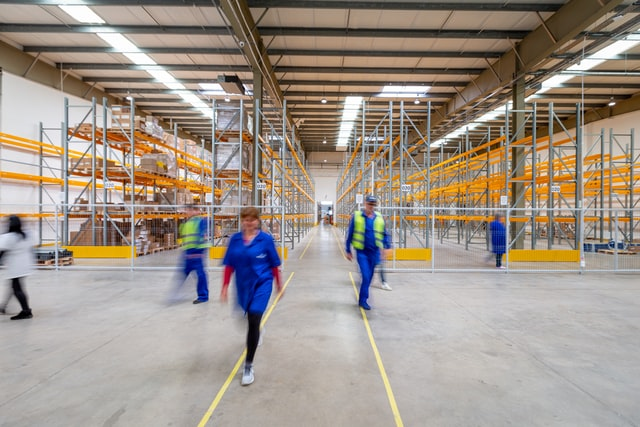 Our team is highly experienced and knowledgeable in USDA loan products. Our hand-on expertise enables us to structure the best type of loan to meet small and midsized business needs. Find out how USDA loans can benefit your business:
Capital with unique collateralization
Longer amortizations
Lower equity contributions
Flexible terms
Financing for rurally located businesses
USDA B&I loans aren't agricultural loans. Many industries and business types are eligible if their operations are located in a rural area, including:
Manufacturing
Retail
Entertainment
Hospitality
Construction
Commercial Real Estate
Startups
Nonprofits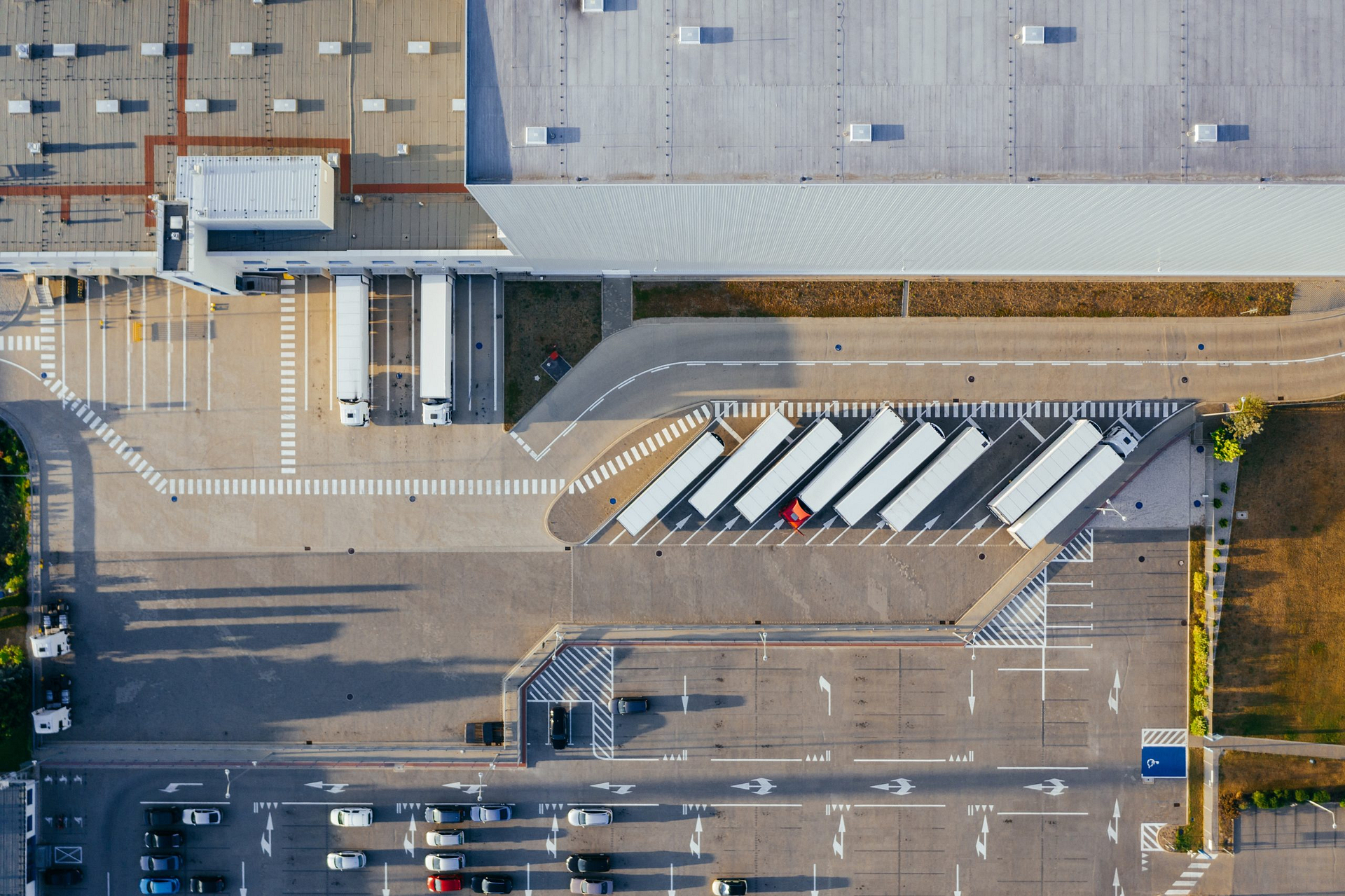 Discuss your needs with an expert
In order for your commercial loan to qualify for a guarantee from the U.S. Department of Agriculture, it needs to be located in a rural community. Normally this means a town of less than 50,000 people.
However, a great many cities in suburbia have a population of less than 50,000 residents, but these suburban cities are far from small rural towns. They sit right next to population centers with hundreds of thousands of people. Therefore, they are not the type of small, rural community that needs help getting commercial financing.
To determine property eligibility for a USDA B&I loan click here
Ensure that the address has street, city and zip code. This is essential. It will then bring up a map and automatically determine if the property is eligible or ineligible.
What does this program do?
This program provides loan guarantees to eligible private lenders to help build essential community facilities in rural areas.
An essential community facility is defined as a facility that provides an essential service to the local community for the orderly development of the community in a primarily rural area, and does not include private, commercial or business undertakings.
Who may apply for this program?
Private lenders may apply for a loan guarantee on loans made to an eligible borrower that is unable to obtain the needed commercial credit on reasonable terms without the guarantee.
Eligible borrowers:
Public bodies
Community-based non-profit corporations
Federally-recognized Tribes
What is an eligible area?
Rural areas include any area other than a city or town with a population of greater than 50,000 inhabitants and any urbanized area contiguous and adjacent to that city or town based on the latest U.S. Census Data. 
How may funds be used?
Each year the Agency will reserve funds for projects located in rural areas with a population of not more than 20,000 inhabitants based on the following reservation of funds:
100% of the first $200,000,000 made available

50% of the next $200,000,000 made available

25% of all amounts exceeding $400,000,000 made available
Funds can be used to purchase, construct, and / or improve essential community facilities, purchase equipment and pay related project expenses.
Examples of essential community facilities include:
Health care facilities such as hospitals, medical clinics, dental clinics, nursing homes or assisted living facilities
Public facilities such as town halls, courthouses, airport hangers or street improvements
Community support services such as child care centers, community centers, fairgrounds or transitional housing
Public safety services such as fire departments, police stations, prisons, police vehicles, fire trucks, public works vehicles or equipment
Educational services such as museums, libraries or private schools
Utility services such as  telemedicine or distance learning equipment
Local food systems such as community gardens, food pantries, community kitchens, food banks, food hubs or greenhouses
For a complete list see Code of Federal Regulations 7 CFR 3575.24.
What are the terms of a loan guarantee?
Maximum guarantee = 90% of the eligible loan
One-time guarantee fee = 1.5% of principal loan amount times the % of guarantee
Annual renewal fee = .5% of outstanding principal as of December 31st times % of guarantee.
Repayment term: useful life of the facility, state statute or 40 years, whichever is less and is negotiated between the lender/borrower, subject to USDA approval
Interest rates: fixed or variable as negotiated between the lender/borrower, subject to USDA approval
Loan note guarantee issued upon project completion/when conditions are met
Combination of guaranteed loans, direct loans, grants and commercial financing may be used to finance one project if all eligibility and feasibility requirements are met
Balloon payments and renewable notes are prohibited
Are there additional requirements?
Applicants must have legal authority to borrow money, obtain security, repay loans, construct, operate, and maintain the proposed facilities
Applicants must be unable to finance the project from their own resources and/or through commercial credit at reasonable rates and terms
Tax exempt financing is not eligible for this program
Lender responsible for determining credit quality and economic feasibility of proposed loan; adequacy of equity, cash flow, security, history and management capabilities
Facilities must serve rural area where they are /will be located
Project must demonstrate substantial community support
Environmental review must be completed/acceptable
How do we get started?
Borrowers: Contact INSIGNIA to learn more about USDA Loan Guarantee Programs
Applications for this program are accepted year round
Program resources are available online (includes forms needed, guidance, certifications)
Who can answer questions?
Contact INSIGNIA Financial Services
What governs this program?
Code of Federal Regulation, 3575 Subpart A.
If you need assistance, please fill in this form and a representative will be in touch with you. Your information is held in strict confidence.
The team at INSIGNIA Financial Services is available to discuss your real estate or small business lending needs and we're available to answer any questions you may have about our financing solutions.
Send us a secure message using the form below.