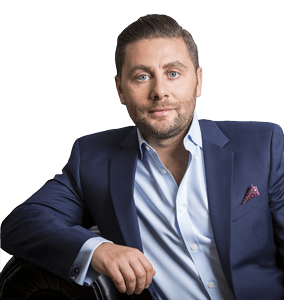 If you are in search of an industry-leading lender to guide you through your next property purchase with advice, subject matter expertise and an unwavering commitment to providing you the best loan product, look no further than Dmitry Bresler. The success realized by Dmitry is exemplified in the team he has built; all of which have the ultimate goal of finding the best loan that will not only fit your financial situation but secure your future as well.

Dmitry has established his industry footprint by utilizing an honest approach coupled with a passion for helping his clients make the most of their real estate investments. He understands the need for an honest and unbiased source that can make your future endeavors come to fruition, especially during today's volatile housing market. A true leader in all aspects of the industry, Dmitry has helped thousands of people with low-fee, low rate acquisition financing and refinances by utilizing full-service solutions and unparalleled customer service, assisting his clients the way they choose – over the phone, face to face or online.
As a national non-bank commercial lender, we specialize in helping investors and entrepreneurs finance their growth and create wealth through our broad array of capital markets, financing, and liquidity solutions. 
Our team has been involved in financing billions of dollars in real estate and small business loans and has extensive experience structuring, processing, approving and closing loans, and understands the process and requirements from start to finish. 
I look forward to exceeding your expectations, now and in the future. 
Please use this contact form to get in touch with John Morelli concerning commercial real estate financing. We will respond promptly.